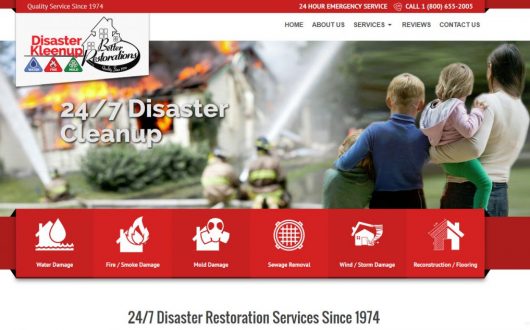 Partners Project*: Better Restoration DKI is a flood restoration company who needed a new responsive design for their restoration website. The old design was outdated and did not work for conversions that great.
The new restoration website features a new look with easy to navigate service tabs on the homepage, a new slider with the different disasters, seo optimized content by our content writer, our reviews plugin, responsive mobile optimized layout and more.
Design Details:
Website Layout Design Only
Brochure Design for Gate Fold Layout
Flyer Design
*Partners Projects are projects in collaboration with Partners In Local Search, our seo and sem marketing partner/team. The websites usually include the layout designed by Jewel Web & Design, the coding, custom plugins and layout structure from our programmer Kerry and the search engine optimization and marketing by Partners in Local Search.