Web Designer & Graphic Design in Cardiff, CA
Are you looking for a web designer or graphic design in the Cardiff area or North County? Jewel Web & Design is a Vista based graphic and web design company servicing all of North San Diego County. If you are interested in having a website designed, we would love to be your preferred graphic and web design company as well. We offer web & graphic design services for businesses in Cardiff. Please, call us for a no-obligation quote.
Award-winning Design
Web Development with Graphic Design
Trusted By Local Businesses Like Gems Of La Costa, Skolnick Law Group, Chaun Miller Construction and many more
We love to design websites that are both visually appealing as well as user-friendly, which is the key for website visitor conversions. From search engine friendly layout and coding, to a click-to-call phone number and mobile adaptable websites, we can help you get the most out of your website.
SEO optimized websites
Not all websites are equal. Having a website without a good seo structure is like having storefront with taped up windows. A good seo optimized website starts with good coding and careful placement of content and keywords as well as smart naming conventions. With several years of seo experience, we have the knowledge to lay the groundwork for optimal website visibility.

SEO Optimized Custom Web Designs Cardiff
One-Of-A-Kind Custom Design Website
Content Management: change photos and content yourself
Responsive Web Development: Scales to mobile devices
Click to Call Phone Number
Contact Form: convert leads
Search Engine Optimized Structure
Backup System
Security Plugins
Professional Content Writers
What is graphic design?
Graphic design is communication created with text and visual elements to represent an idea, concept, feeling or message.
We offer creative graphic design services including logo design, brochure and poster designs, postcards, business cards, banners and much more. Combining typography with the right amount of information and imagery to get your message across to your target audience – Professional graphic design in the Cardiff area with a dash of artistic flair!
Logo design & business sets starting at $350
Graphic Design Services Cardiff:
Used as a sales tool, high quality marketing materials can bring your products into your customer's home. Printed ads to announce special promotions or events together with high quality images that will drive customers to your business. We offer graphic design for flyers, brochures, newsletters, magazine ads and more.
Web Design Services We Offer In Cardiff CA
Web Design Packages
Our responsive website packages include the design and creation of a custom website as well as basic search engine optimization. 
Graphic Design Special
Our graphic design website special includes the unique design and graphics/icons creation for each page on your website. 
Sell your products and services on your website with an e-commerce solution. 
Take control of your website with a content management system that will allow you to make changes, add and delete pages and photos. 
Mobile Websites
If you already have a nice but not mobile friendly website, we can design a mobile website for you that will redirect mobile users to a scaled down version of your website. 
Google Page 1 placement with search engine marketing. Organic optimization, pay-per-click, content writing, social media postings and more. Starting at $750/month
Proposal
To get started, we need to understand your needs and wishes for your new website. Page count and functionality requirements are calculated to determine a proposal for your website project. Signing of contract and deposit.
Photoshop Mock Up
After receiving the deposit and contract, we create two Photoshop layout mock ups of what your website could look like to choose from. Upon approval of the layout the developing process begins.
Website Development
Website development of design into working website. Content entry and optimization. After testing on several devices and final proofreading the website is ready to launch. Upon final payment, the website is loaded to your hosting account.
Support and Maintenance
We provide website maintenance on an hourly basis as needed once your website is finished. If you need support for your website, we are here for you.
WEB DESIGN. GRAPHIC DESIGN. SEO & SEM
We offer multiple web design packages. Our standard packages are custom designed html websites or WordPress websites with a one-of-a-kind look and feel to cater to your business needs. The websites are coded to be search engine friendly and include basic search engine optimization. This is the perfect solution for a business in Cardiff, CA that wants a basic website. Responsive websites are websites that scale to the device they are viewed from. As the website contracts to a smaller size, the navigation changes to a more finger-friendly size. With more and more smart phone users every day, it has become a huge advantage for conversions to have a responsive website.
Read more about responsive web designs.
Shopping carts or E-commerce websites are a great way to create sales online as well as show your website visitors what they can expect when they visit your brick and mortar store. If you are a brick and click store or you just want to run an online store, there are several things to consider, when deciding on an E-commerce website with a shopping cart.
If you have a beautiful website already but would like to attract mobile users as well or if you have a flash website which can't be seen on iphones because of the missing flash layer on iphones, we can build a mobile website for you to match the general feel and look of your main website.
Mobile sites (please visit sample with a smart phone)
With more and more websites being created every day, it is getting harder and harder to get a good placement on Google and similar search engines. Inserting meta information and keywords in the code of your website have become widely ineffective as Google has started showing mostly content driven search results. While having good meta information helps, your content is the most important part of your website. We have partnered with a search engine specialist and Google recommended partner agency to provide you with a full search engine marketing plan that takes care of all the options for you.
CONTENT WRITING. BLOG. SOCIAL MEDIA. ORGANIC LANDING PAGES. PAY-PER-CLICK CAMPAIGNS AND MORE.
Starting at $750/month. Month to Month. No contract. Contact us for information >>
Frequently Asked Questions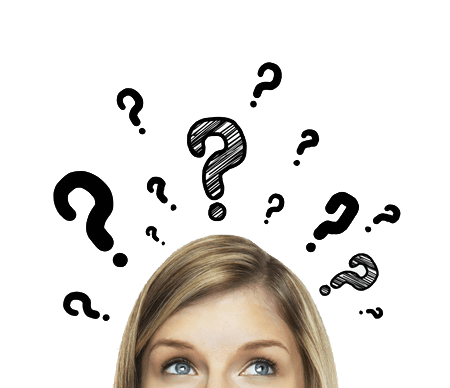 There is a first time for everything and we understand that trying to decide whom to hire for your website project can be a daunting task. Especially since there are so many parts to a website. We have compiled the most frequent asked questions to shed some light into how it works.
What is your turn around time?
Most business websites will take about 3-4 weeks depending on how fast you can get your content and images to us. E-commerce websites can take longer depending on how many products you are planning to sell.
How do I get started?
Customers contact us via phone or email: To give you an estimate for your custom design website, we need to know how many pages you will need and what kind of functionality you require such as content management, email form, e-commerce, dynamic photo gallery etc. If you already have a website, please include the link to your existing website. We will email you the contract/proposal usually the same day. A deposit of half the amount is required to get the process started. Once we receive the contract and deposit, we will email you the Photoshop layout mock-up within 1 week for your approval. Timeline for most projects is 3-4 weeks. (How fast your website will be finished will depend on how fast you can get the copy for the content to us. Read here how to create seo friendly content) You will need a domain name and a hosting account. If you don't have a domain name yet, please read our tip for search engine friendly domains on our seo page. A hosting plan is were your website will reside. If you choose a content management system, you will have to get a hosting account to get started right away. We don't offer in-house hosting but we recommend Hostgator, since it is good hosting with great support at an affordable price.
What other costs are there?
The website pricing is for the design, development and setup for your website only. You will need to buy your own domain and website hosting. We can help you with recommendations and set up for these. Most of them are billed annually. Domains are approx. $14/year and hosting plans can range from $3-$20/month for shared hosting. Once your website is live, you will need to decide if you want to get a marketing program to drive traffic to your website. Search engine marketing plan pricing can differ depending on your business and goals. For e-commerce websites, our price is for the set up only as well. That means you will have additional costs for security certificates and payment processing. Depending how will do your credit card processing, fees and range from a per sale fee (PayPal) to a monthly fee (independent credit card processing).
Should you set up your own hosting?
Absolutely – As a web designer, we sometimes get asked if we provide hosting. Since we get a lot of referrals from search engine marketing specialists whose customers already have websites that are not preforming well, we have a lot of experience with the headaches that come with not having your own hosting account. In many cases, customers could have saved a lot of money by getting a hosting account themselves. We don't want to get into pricing politics in the post but more about the trust and ownership issues. Essentially, if you don't have a back-up of your website, you could lose everything in case your hosting goes down. Why would hosting go down? See the article about domain names. We don't offer in-house hosting for that reason but we recommend Hostgator, since it is good hosting with great support at an affordable price. Use Coupon Code: 25OFFJEWELWEB to save 25% on your hosting package! Can you host more then 1 website with 1 hosting account? Yes, you can. Most hosting accounts offer more than one package. What counts is the number of domains you can host with it. With Godaddy and Hostgator you can host multiple domains and websites with the medium hosting package.
Should you buy an email plan?
No. What hosting companies sometimes don't tell you, is that you will get up to 100 email accounts with hosting purchase and at least one for every domain you buy. Of course, if you need more them that, you can buy email plans or if you need other features these plans offer.
I'm on a budget. Are there cheaper options?
For a lot of start-up companies, the budget is a big consideration when creating a website. With hosting companies offering site builders and templates for a monthly fee, it makes sense to go that way if there is no budget to speak of.
However, over the years we have taken many over clients who just didn't get the results from these website builders as they are poorly optimized or are simply missing the options to optimize them. As these website builders are proprietary to each hosting company, you will have to stay with that company as the websites can not be transferred to a different hosting account.
We want what will work best for you, so we would recommend a template website for you built with a premium website template rather than going with a website builder. By choosing a template you are saving the time it would take us to create two custom mock ups as well as some of the template coding time. These templates come with pre-defined styles but still need to be set up correctly, pages and content created and inserted. This enables us to name the pages in a search engine friendly way, insert keywords in your images and optimize your pages appropriately. Premium template websites start at $900.
I would be lost without Janja and Jewel web design. I have now worked with her on two website redesigns and the experience was amazing. She is responsive, efficient and really listens to what you want. I couldn't be happier with how both websites have turned out and can't wait to work with her in the future! Thank you Janja for helping our websites step into the 21st century!!!
After trying some other web designers, it is refreshing to now have Jewel web design managing our web site and graphic design needs. Knowledgeable, easy to communicate with, rapid response and reasonably priced. Janja is a true professional with experience and an attitude that has helped us accomplish our goals. Will highly recommend her services.
We've done quite a few projects with Janja. From vehicle wraps to back drops to designing a website for our google ad words campaign. This lady is legit and is very affordable, pro-"fresh" ional and prompt. I'd recommend her for any project. She truly is 5 star quality.
Ready To Get Started?
Drop us a line anytime, and one of our customer service reps will respond to you as soon as possible