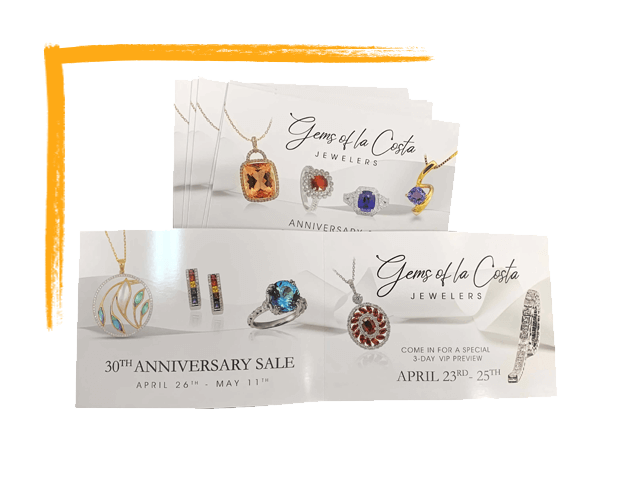 Jewel Web & Design is proud to announce that we have partnered up with a printer to offer printing services at affordable prices to you. If you are looking to print your marketing materials at a great price, we'll be glad to print your items for you.
Our printing services include but are not limited to business cards with different materials, brochures with folds, flyers, postcards, posters, stickers and more.
There are no minimum orders on posters and large banners – min. order for business cards are 25, other minimum orders might apply for specialty products. All printing can be done with full-color on 2 sides with UV glossy finish at almost the same price as 1 side.
We offer full-color 2-sided printing:
500 Business Cards- Glossy, Matte Finish, Spot Coating, Rounded Corners: from $45
500 Postcards- Glossy, Matte Finish, Various Sizes: 5×7″ from $160
500 Brochures- Trifold – from $190
Booklets
Table-tents, Rip-off Cards, Stickers, and much more
Spot UV and Specialty Business Cards
.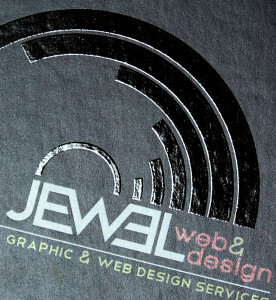 Spot UV is a glossy coating on part of the design. Even though it can be done with different colors, it has the most effect when applied to the same color. Use it to highlight parts of your design or graphic detail. Minimum order 1000 cards from $80.
Rounded corners add a little character to your card and prevent kinked corners. Choose from 4 rounded corners or 2 rounded corners.
Oval Business Cards: 2 x 3.5″
Half Size Cards: 1.5 x 3.5″
Plastic Business Cards
Folded Business Cards: 4 x 3.5″
EndurACE Business Cards: Special coating with a "velvety" touch, very durable
Postcards, Flyers & Brochures
Postcards, Brochures or Flyers are a great way to promote your business. Mail them out to announce sales or just leave them as a hand-out on your counter.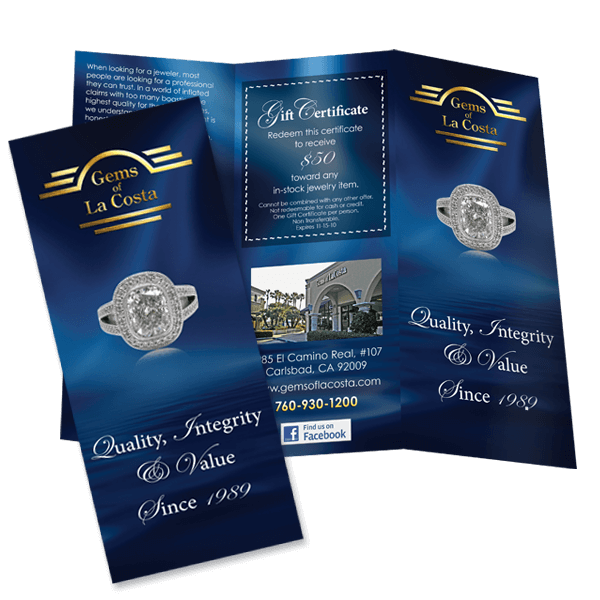 We also offer metal color printing. Please contact us for printing estimates.
Don't have a logo for your printing material yet? Let us design a cutting edge logo for your company – Read more about logo design