Jewelry Website E-Commerce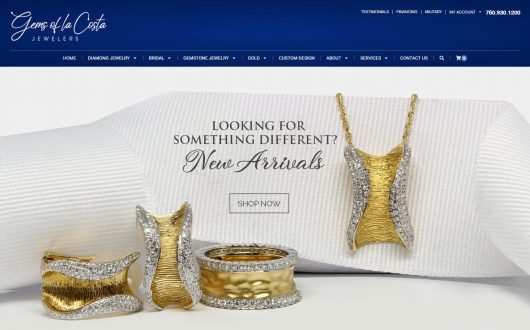 Jewelry Website with Shopping Cart – Design by Janja is a e-commerce jewelry website with full shopping cart functionality. Jewelry photography and responsive website design and development by Jewel Web & Design. This jewelry website features a responsive layout, Goggle recommend structure, a jewelry blog, full shopping cart, custom design gallery and basic seo.
Jewelry Website Design Experts
We offer website design for jewelers including responsive e-commerce website design and jewelry photography. Why us? Because we know the jewelry business – from creating a custom design piece to the design of e-commerce websites and marketing of the jewelry trade. With more than 20 years of experience in the jewelry industry, we can help you design a jewelry website that is beautiful and can sell your jewelry for you.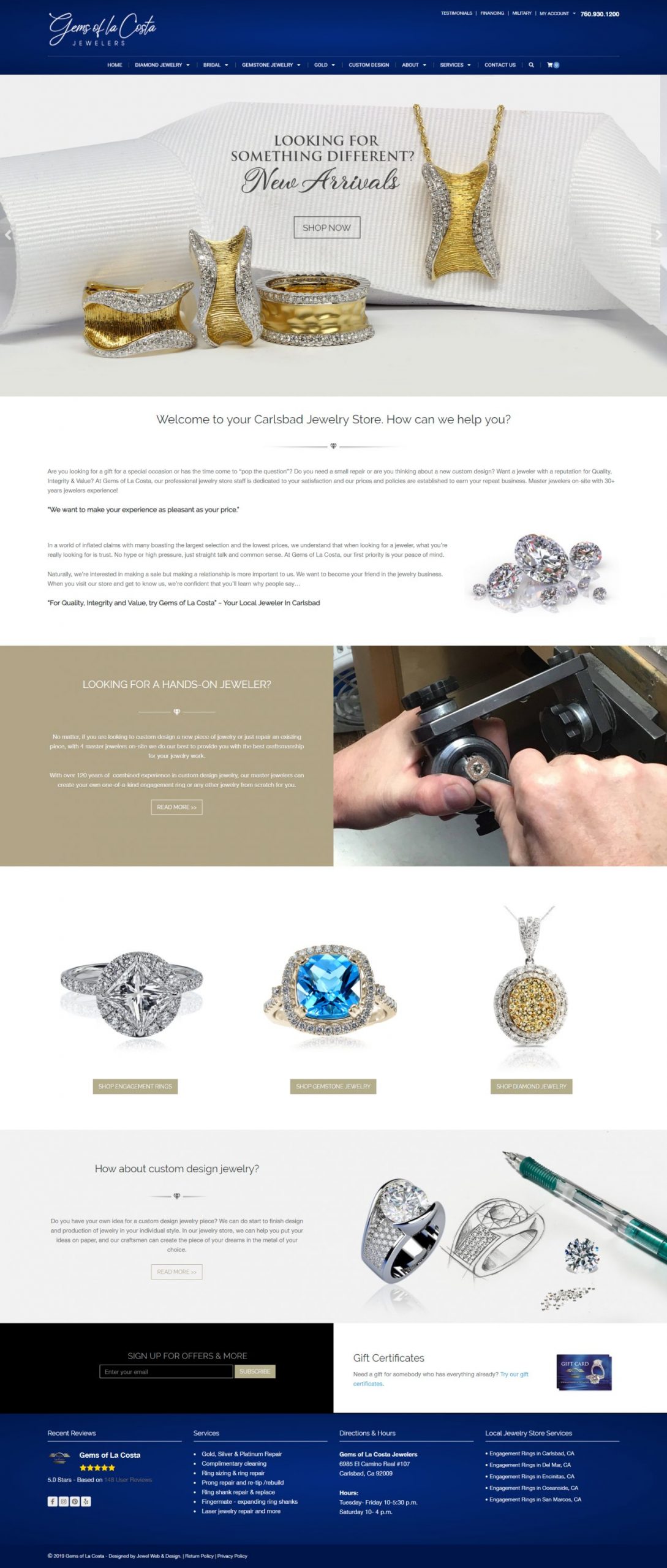 A jewelry website should be appealing, elegant with great photography to show the jewelry at it's best. Unfortunately, most jewelry websites have blurry photos and do not show the full potential of the beauty of the jewelry shown. Jewelry photography can be time-consuming and it not cost effective, if you only have one-of-a-kind or lower priced items. Sometimes, your vendors will have jewelry photography for you to use, or you are allowed to take it from their website. In some cases, we have worked with the jeweler to provide us with jewelry photos from a simple point-and-shoot camera and used our Photoshop services to bring out the best out of the jewelry shots provided.
We can guide you on how to achieve the best jewelry photography with a minimal set-up. See the blog on the set-up.
In rare cases, we offer jewelry photography preferably to local businesses. Prices start at $25 per shot.
Please, call us for information about jewelry photography.
Want to see more jewelry website and graphic designs?
Here are some of our jewelry websites and graphic designs, we have made over the years.