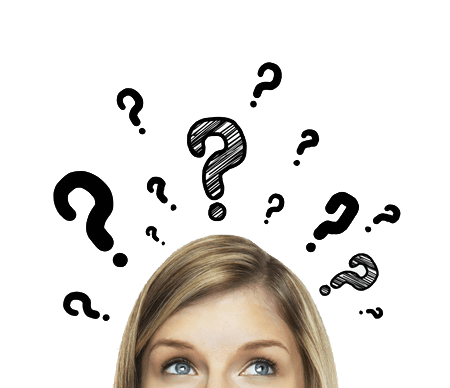 What would happen, if your website got deleted by accident?
As hackers get smarter and start targeting even larger hosting companies, content management systems etc. you need to ask yourself how you can protect yourself and your website from getting lost indefinitely. You need to have some kind of recovery plan in case your website gets lost.
But why would something happen to your website, right?
It happens more often than you would think.
The scenarios:
You fail to renew your domain name or your hosting account
Your web designer, who is hosting your website goes MIA and didn't renew for you (which is why I never recommend having your web designer buy your domains/host your website for you. It has happened plenty of times)
Your website got hacked and infiltrated with malicious code
Your credit card attached to your hosting account has expired and they didn't see your alternate credit card and deleted your account
Your hosting company got hacked or a server went down permanently (your hosting company is not required to make backups for you and is not reliable for your files as mentioned in the small print). Even though, some hosts have the capability to restore your files, it can cost you up to $200 to do so.
Somebody working on your website deleted files by accident
Of course, there are just a few things that some people I know encountered over the years.
---
Do you have a backup of your website?
Backups of  HTML Websites:
Recovery CD: If you have a traditional html website, it is common for web designers to send a CD with the final website files to the client once the website is finished. If you have made a lot of changes to your website since the launch, you might have to request a new backup CD every so often. If you don't have a recovery disk, ask your web designer to make one and make sure you keep that CD in a safe and secure place. (Remember, web designers can't store all clients files forever and even their computers can crash.)
FTP Backups: Free programs like Filezilla, WinSCP and many more are a great way to back up your website to a local folder on your computer. This is for people who have a little bit more knowledge about computers. You will need the FTP ( File Transfer Protocol) to your account. It's usually located in your hosting panel under ftp users.
---
Content Management System Backups:
If you have a WordPress site or any other content management system, backing up your website is a whole lot more complicated. Your website is consisting of your files on the server as well and your database on your hosting account. Only making a backup with ftp will not give you enough to restore your website in case something should happen.
The easiest way to back up your website is to install an all-in-one backup plugin. There are several plugins available and they are the easiest and fastest way for you to restore your website should anything happen.
Duplicator Plugin–  this is a free plugin that enables you to package your full website including WordPress installation and installer files. Be sure to download your files to your local computer.
Backupbuddy Plugin– this is a paid plugin that enables you to schedule backups in intervals and restore just single files or folders within your website. The same as Duplicator, it enables you to make a full backup for restoration. Also, be sure to download your backups frequently. (Backups on the server don't help if something on the server goes wrong!)
Unfortunately, I have had plenty of clients whose backups did not work with Godaddy hosting for example, especially if the websites were very large in file size. In that case, you might have to back up your files manually.
Backing up WordPress websites manually
Hosting companies have different ways to provide some kind of manual backups. You will need to make sure you make a backup for both the website files on the server as well as your database.
If you have hosting with Godaddy, you will have a Mysql tab in your hosting panel that will let you make a backup of the database. Be sure to do that regularly. Godaddy stores your websites files for about 30 days for you automatically. If you need to restore any of the files in your root, use the history tab in the file manager.
Hosting companies like Hostgator who have a cPanel, have a tab for backups as well. You can back up your databases and files as well as email settings etc.
---
 Backup Services:
This is probably your best backup option, if you don't want to think about doing the backups yourself or downloading them. Although most of them cost money, they will do your backups for you automatically. Some of these services also provide virus and malware scanners included in the service. Your hosting company might offer a paid cloud backup service.
---
 The Bottom Line
Don't get caught without a recovery plan. Backing up your website or paying for a backup service is a small price to pay in comparison to having to start over with your website.